Westgate, 3 Gateway Drive Singapore 608532
Level 1 Courtyard Main Entrance (Outside Samsung)
Run bib
Run bag
T-shirt*
Sponsored items
For Singtel registered participants (Singtel Staff and Singtel Staff's Friends/Family), collection will be at a different venue.
Virtual Run category participants are not entitled to the race pack and only those who have achieved their run category minimum fundraising amount are entitled to the Finisher Medal and Event T-shirt after the event (30th September 2023).
Getting to the venue (Westgate)
Nearest MRT Station:
Jurong East Station
East-West Line (Green)
North-South Line (Red)
Use Exit D on level 2 to leave Jurong East Station. Walk along J-Walk to the entrance of Westgate.
Nearest Bus Stops:
Boon Lay Way - Blk 203 (28069)
Jurong Gateway Rd - Opp the Jtc Summit (28201)
Jurong Gateway Rd - Jurong East Int (28009)
Buses:
51, 52, 66, 78, 79, 97, 97e, 98, 98M, 105, 143, 143M, 160, 183, 197, 333, 334, 335, 506
Carpark:
Drop-off point and carpark entrance is along Boon Lay Way.
What to show
Confirmation Email with QR Code
Participants will need to present the confirmation email for the collection of their Race Entry Pack.
Qualified Status in RAC Profile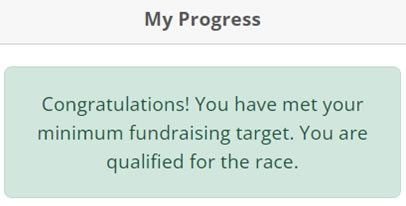 Unable to collect your Race Pack in-person? Kindly authorise someone to pick it up for you. You may download the authorisation form here. Do note that the authorised person must submit the hardcopy form to us on the race pack collection day.
The organising team will not release race packs to unauthorised person without the supporting documents (authorisation form).
*Strictly no changing of T-shirt size during the two-day collection period.
Note: Only registered participants who meet the minimum fundraising amount will be eligible for collection.